OPENING DAY - is scheduled for THURSDAY APRIL 9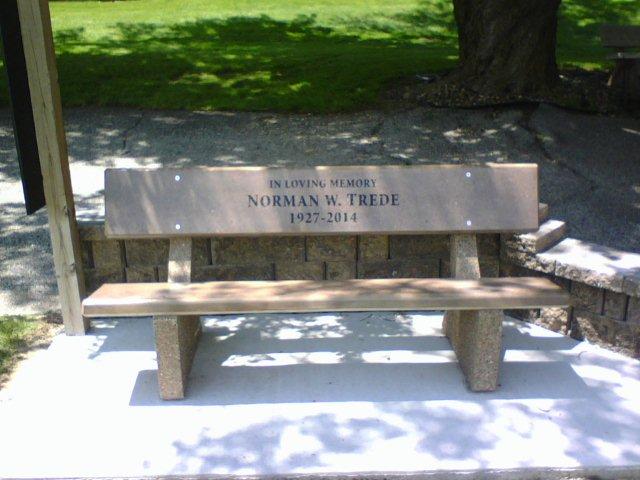 This bench was placed on #1 tee at the golf course in memory of Norman (Norm) Trede who was dedicated to the maintance of this golf course for many years.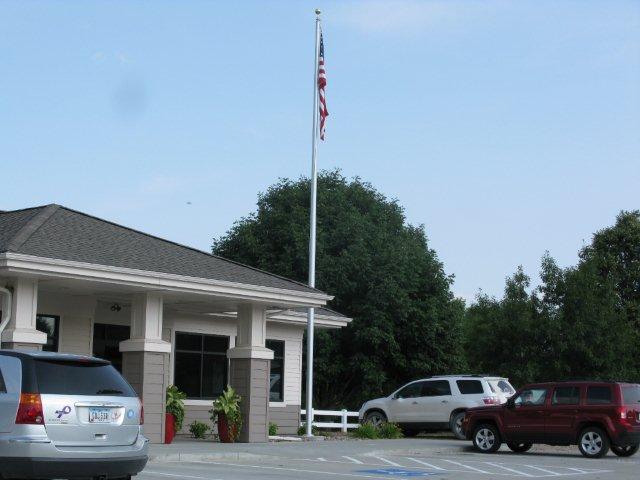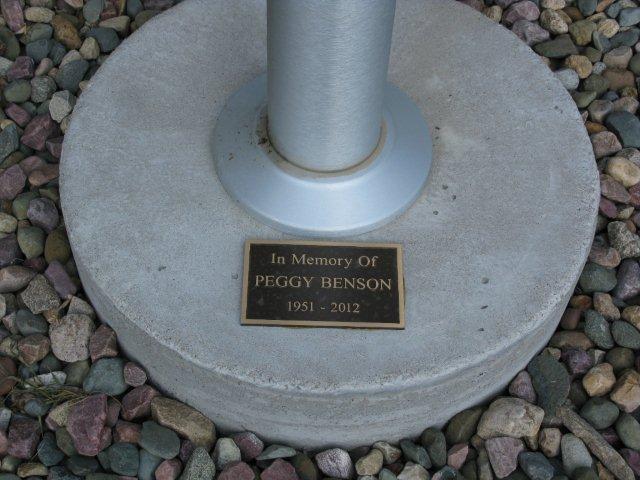 This Flag and pole were donated in memory of Peggy Benson. It was put in place in the spring of 2014 in front of the club house. A very nice addition to the Club House, thanks.
NOTICE.....due to government regulations, at the present time, there will BE NO DRINKING WATER available on the course.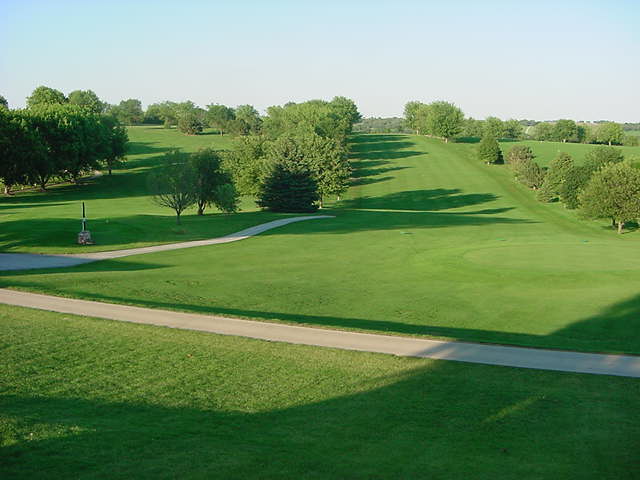 Looking East over 1 and 9 Fairways
WELCOME TO OUR WEB SITE
The Avoca Golf and Country Club is a 9-hole municipal golf course that was opened in 1975. It is located just off of Interstate 80 at Avoca, IA in the SW corner of our state. The course has watered fairways, 6 sand traps that guard 4 greens, and 2 ponds on fairway #4 and #6. The course is nearing maturity in that the fairways are lined with large trees. The course is open 7 days a week, weather permitting, with rental carts available, and a club house for your use.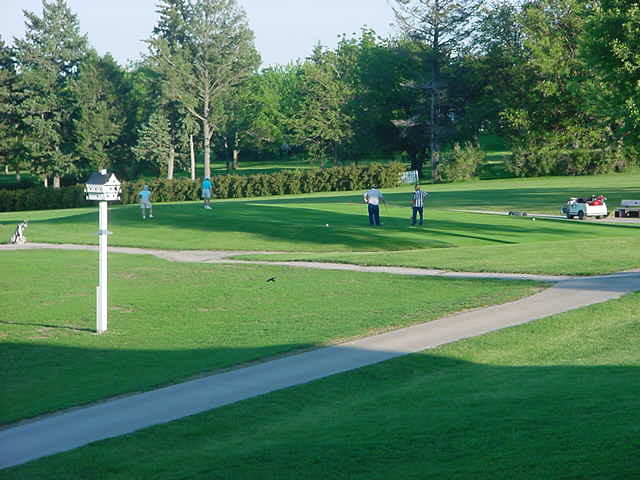 View from the clubhouse looking SE towards #5 tee box.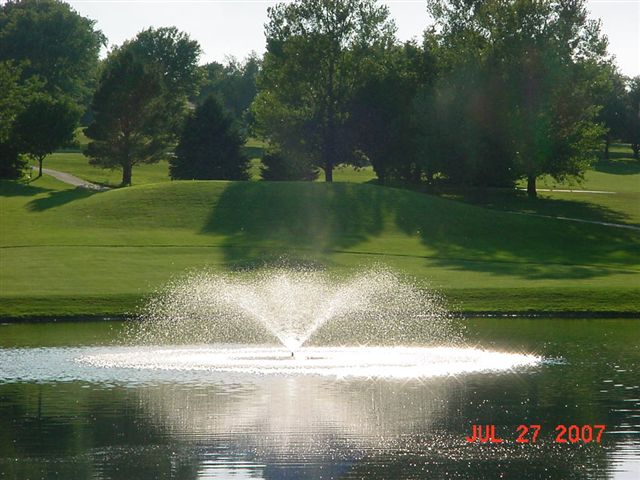 Fountain on hole six looking back at the tee box.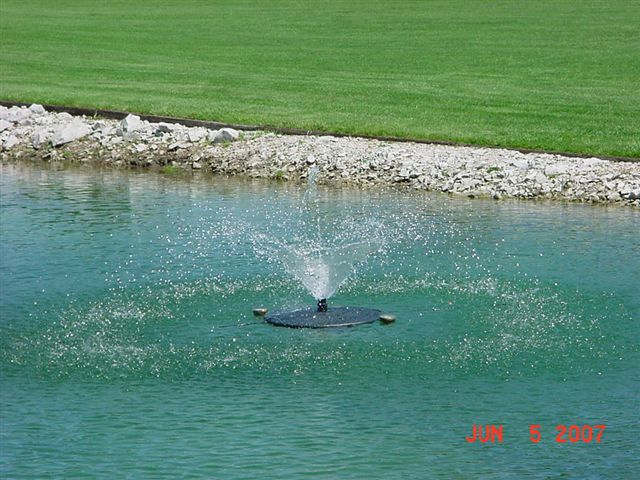 New Fountain this year on #4 fairway