The 2014 HUSBAND/WIFE/COUPLES tournament will be held June 7 and 8. Contact Brent Hanson for more information.
The Ladies Day Kick off will be held on May 7, 9:00 a.m. All welcome to join us for the meeting and golf.
NOTICE.....due to government regulations, at the present time, there will BE NO DRINKING WATER available on the course.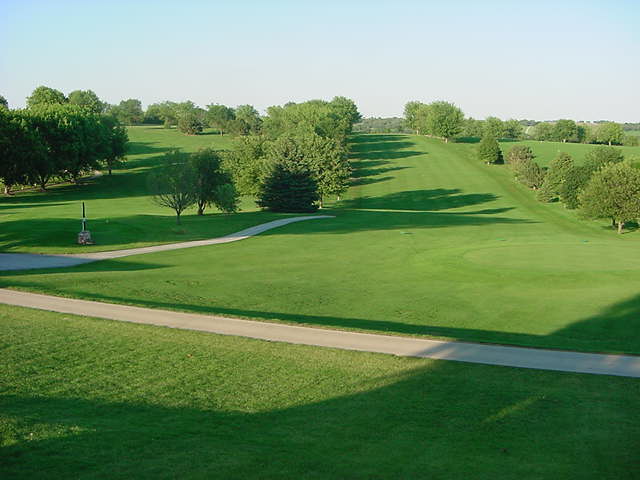 Looking East over 1 and 9 Fairways
WELCOME TO OUR WEB SITE
The Avoca Golf and Country Club is a 9-hole municipal golf course that was opened in 1975. It is located just off of Interstate 80 at Avoca, IA in the SW corner of our state. The course has watered fairways, 6 sand traps that guard 4 greens, and 2 ponds on fairway #4 and #6. The course is nearing maturity in that the fairways are lined with large trees. The course is open 7 days a week, weather permitting, with rental carts available, and a club house for your use.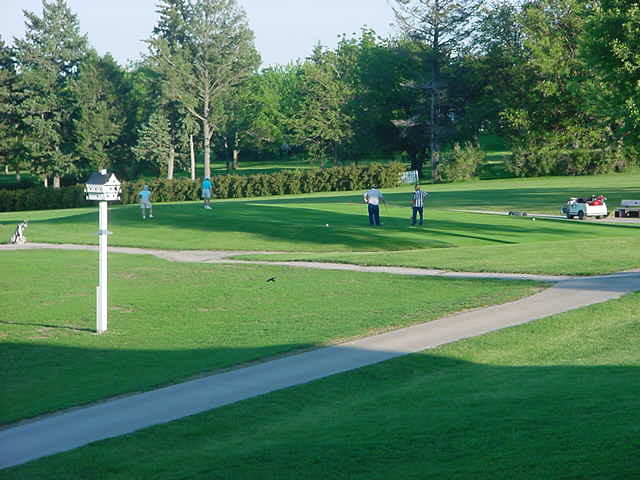 View from the clubhouse looking SE towards #5 tee box.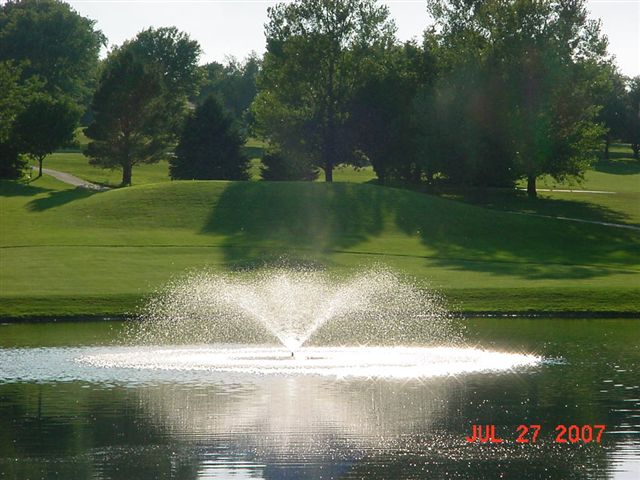 Fountain on hole six looking back at the tee box.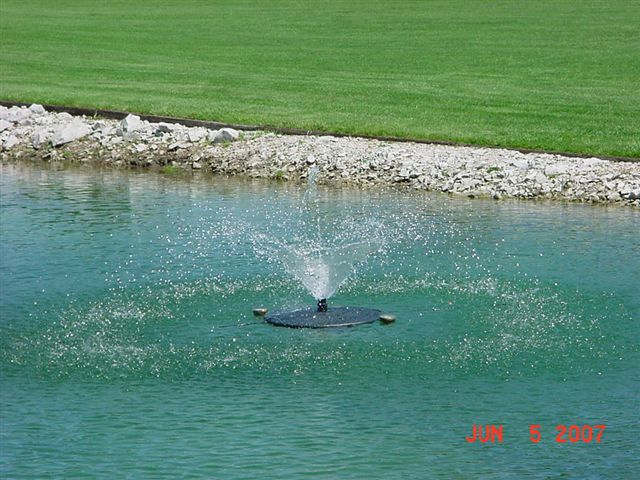 New Fountain this year on #4 fairway